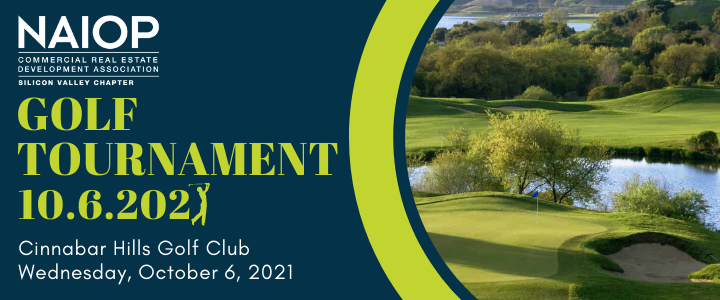 The Silicon Valley Chapter is proud to announce our first annual Golf Tournament set for October 6, 2021 at the Cinnabar Hills Golf Club. With the success of our smaller golf outing in October 2020, we're hoping this will be a great opportunity for our members to get together safely in-person!
More details to come. Check the golf event page for updates!
To view the full NAIOP Silicon Valley programs calendar, click here.