Events


Virtual Capital Markets
May 20 @ 11:30 am

-

1:00 pm
Virtual Capital Markets Panel
NAIOP Silicon Valley's Capital Markets is one of the Chapter's most popular events of the year. We'll be joined by thought-leaders in Silicon Valley for an open discussion of the current state of the debt and equity markets. Moderated by Nathan Prouty, Managing Director, Debt & Equity, NorthMarq, our panelists will address trends on stabilized, value add, and development transactions.
This event is free for current Chapter members and members of the President's Council. Non-members may attend for just $25.
Use the appropriate link below to register today:
Chapter Members: Register Here
President's Council Members: Register Here
Non-Members: Register Here
OUR PANEL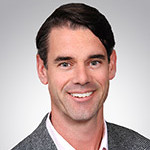 Nathan Prouty, Senior Vice President – Managing Director, Northmarq Capital (MODERATOR)
Nate Prouty is a Managing Director in NorthMarq's San Francisco office focusing on debt and joint venture equity production. Having grown up in New England with a background in the family real estate business, Nate has been in real estate finance in the Bay Area since 2002 when he first joined NorthMarq (formerly Trowbridge Kieselhorst & Company). Prior to going into production at NorthMarq he worked on a private equity platform sourcing and underwriting joint venture equity opportunities. In addition to working closely with NorthMarq's life company correspondent lenders on financing core stabilized assets, Nate also maintains a network of institutional investors and structured finance lenders for more opportunistic transactions. Other financing sources have included Freddie Mac, Fannie Mae, institutional equity investors, debt funds, and banks. While he has experience across all product types (with a particular focus on multifamily) Nate also specializes in financing hotels and ground-up construction of all types.
Jeremy Driscoll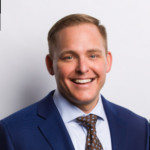 , Investment Director, Principal Financial Group
Principal Financial Group's Silicon Valley Deals:
Market Park San Jose – The largest transit-oriented development in Silicon Valley
650 Live Oak – A mixed-use project in downtown Menlo Park
2555 Park – An office deal in the Cal Ave district of Palo Alto
Revela Apartments – A 394 unit apartment project in the Whisman Neighborhood of Mountain View
601 Marshall – An office deal in downtown Redwood City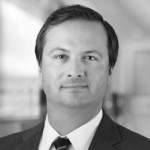 Jon Miller, Managing Director, Varde Partners
Jon Miller is a Managing Director on Värde's Mortgage team. He is responsible for cultivating new investment channels and sourcing commercial real estate financing opportunities in the U.S. Based in Minneapolis, he joined the firm in 2016. Prior to joining Värde, Jon spent five years in mortgage banking at NorthMarq Capital where he focused on originating, placing and closing commercial real estate loans for clients. Previously, Jon spent five years on the commercial mortgage backed securities (CMBS) capital markets desk at Morgan Stanley in New York. He started his career at a real estate development and management firm based in Monterey, California.
Verde Partners' Silicon Valley Deals:
The Pointe – An office/R&D project, consisting of 2 buildings and 89,000sf of rent roll stabilization in Redwood Shores
Hellyer Oaks – An office/R&D site with 2 buildings and 347,000sf of rent roll stabilization and lease-up in San Jose
Priya Living City Center – A 122 unit multifamily site; capex completion and lease-up in Fremont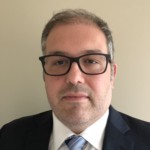 Nando Parete, Managing Director, Cigna Realty Investors
Nando is Head of Cigna Realty Investors (CRI), the real estate investment division of Cigna Investment Management. CRI's mission is to be a boutique real estate investor focused on delivering superior long-term returns. CRI manages a diverse real estate portfolio ($4B of AUM) consisting of joint venture equity partnerships, third-party managed investments, high yield investments, and commercial mortgages. CRI is a relationship driven company focused on doubling its commitment to its equity and high yield businesses with an emphasis on apartment and industrial opportunities. Nando is responsible for managing all aspects of the team: establishing strategy for mortgage, high yield and equity business lines, leading the origination team, and working with the asset management and portfolio management teams. In particular, Nando oversees the origination process for mortgage loans and joint venture equity investments, client relationship management, production team development and staffing, and growing CRI's brand in targeted markets. Nando has 21 years of investment experience, including 15 years at Cigna. Nando currently leads the origination team of CRI and has originated more than $5.0 billion of real estate investments over his career. CRI is focused on multifamily, industrial and office properties in growth markets. Nando has extensive knowledge covering and sourcing investments in the West Coast markets with a focus on Southern California, San Francisco, Portland, Seattle and Denver. In addition to his roles in originations, Nando has extensive problem loan experience including workouts, loan sales, discounted pay offs, foreclosure (deed-in-lieu, judicial and non-judicial) and recapitalizations. Nando began his career at CIM as a Private & Alternative Investment Analyst focused on modeling collateralized bond obligations, total return analysis and risk management.
EVENT SPONSORS

NEW ENHANCED NETWORKING
Zoom'd out? For this virtual meeting, NAIOP Silicon Valley will use Remo, a new virtual platform that allows for more virtual networking and connection – Hop from seat to seat or table to table, meet other attendees, and start new conversations, all while gaining the timely education for which NAIOP is known. A preview of the event is below – all you have to do is click into each available networking area to meet new people and make connections. Watch the demo video here.